WGO Gastro Prague rescheduled to December 2021
Apr 14, 2021
The international conference of the World Gastroenterology Organisation (WGO), Gastro Prague, which our company is supporting as Title Partner, was originally scheduled for 3–5 December of last year in Prague. However, due to the COVID-19 pandemic, WGO had to move the conference back one year, rescheduling it to 9–11 December 2021.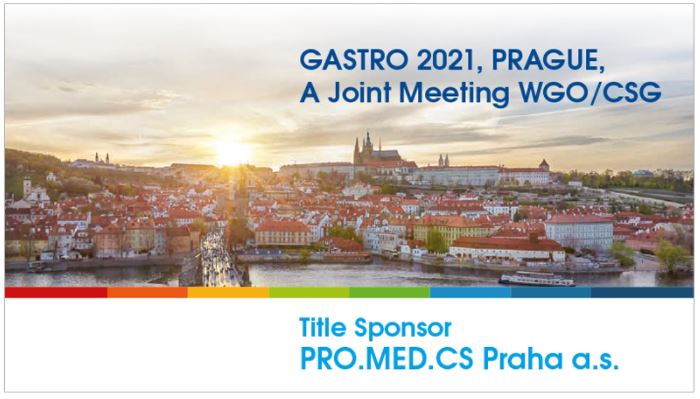 As the Title Partner of WGO Gastro Prague, we hope it will be possible for the conference to take place in person and we look forward to hearing the latest findings in the fields of gastroenterology and hepatology described by leading experts in the field from around the globe.
See you in December!
https://www.gastro2020prague.org/
https://www.worldgastroenterology.org/meetings-and-events/wgo-international-meetings